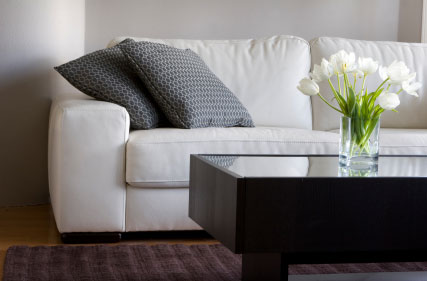 Cleaning upholstery is a job for highly trained professionals who have taken the time to know the manufacturers products.
Our training in upholstery care exceeds industry standards and this enables us to provide the highest quality upholstery service available anywhere. We understand fabrics and which cleaners and cleaning techniques should be used to prevent damage to the upholstery. Just like with carpet cleaning we are certified by the IICRC.
Upholstery Cleaning Elk City OK
Every fabric is tested to determine which cleaner is going to give you a high quality job. We look at each manufacturer's recommended cleaning process and we are equipped to perform the type of cleaning that is best for their products. Our company does not believe that one cleaner is right for every type of upholstery or every manufacturer's product. The many fabric blends used in recent years requires each furniture piece to be studied and the cause of each unusual spot to be understood.
"Highly recommend! They did a great job! Very knowledgable as well."
Tammy
Mattress Cleaning Elk City OK
What are you sleeping with tonight? It could be fungal spores, mold, dust mites are a guarantee, and perhaps some body oils. Often, people become sick and cannot figure out why. They demonstrate allergy symptoms, but they are lost trying to understand the source.
There are a variety of cleaning processes we use and each is designed to tackle a specific problem or a number of problems. The products and equipment that we have are so numerous that we feel comfortable saying if its cleanable we will get it cleaned. If your mattress needs immediate attention we will respond immediately. Call us today!